The Grant Thornton difference
With our unique culture and opportunities, our organisation is a place where you can grow. Wherever you are in your career, we help you to make a difference every day.
We pride ourselves on being a values-driven organisation and our people are passionately committed to these values.
We have six CLEARR values that underpin our culture and are embedded in everything we do.
Collaboration: ask for help, give help – we work well together.
Leadership: have courage and inspire others – we challenge each other to be the best we can be.
Excellence: find a better way every time – we never get complacent.
Agility: think broadly, act quickly – we thrive on change.
Responsibility: use influence wisely – we own our actions.
Respect: listen and understand, be forthright – we create honest relationships.
Experienced Candidate
We have a regular demand for capable, experienced and motivated qualified accountants who are excited by the prospect of building their careers in an attractive and professionally challenging location. Experienced canditates should have a minimum of 2 years public accounting experience and be a qualified accountant (e.g. CPA, ACCA, CGA)
Our training, technology and working practices are state-of-the-art and focused on developing your capabilities.
Our web-based training and communications platforms and our unique coaching-oriented audit methodologies make us an exciting and supportive place to work. In this environment your technical and administrative skills will be challenged.
Opportunities for Antigua Students
We are able to assist students who pursue a variety of different professional accounting designations: American Certified Public Accountant (CPA's); UK Association of Chartered Certified Accountants (ACCA); and others.
Our structured support programme begins the day you join the firm. In addition to extensive audit and business advisory services training, we offer a first-class student-mentoring programme. We designate an individual counsellor to work with you throughout your training.
It starts at the top. Individual partners and managers take responsibility for overseeing your training programme and work experience - monitoring your progress with the firm.
Throughout your period of training, you will combine both a varied work experience programme, with external courses and in-house training aimed at supplementing your formal programme of study.
In addition to a competitive compensation package, you will also receive financial support for such things as books, course fees - and of course, you will have time off for study and examinations.
Our student programme is not static. We are continually trying to improve our process. We are committed to seeking out and developing Antigua's brightest and most ambitious young people.
Grant Thornton Annual Summer Internship Programme
Third year Finance/Accounting university students are invited to apply in March/April for a 4 -week placement in our summer programme.

Apply to gtinfo@ag.gt.com
Be sure to include your most recent transcript and available dates.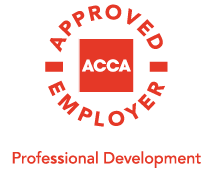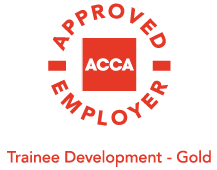 Grant Thornton Antigua Application form